Christoph Baumgartner, Embedded Solutions Engineer, Microchip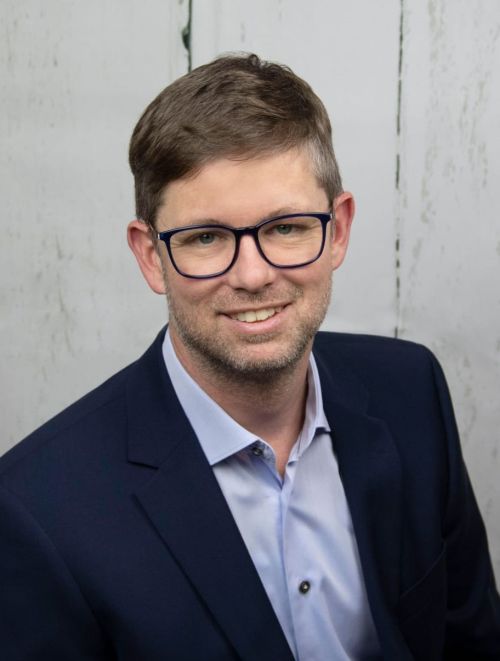 Christoph is a staff embedded solutions engineer and the worldwide leader of Microchip's Motor Control Function Group. He has more than 15 years of experience working with motor control at Microchip. His primary focus is helping clients develop successful products by providing design, development, debugging, simulation and training support for a wide range of motor control applications. He has deep knowledge of model-based design solutions including closed-loop simulation and code generation capabilities. Outside of work, his hobbies include snow and water skiing, scuba diving and brewing the world's best beer.
---
Dr. Anup Bhalla, VP of Engineering, UnitedSiC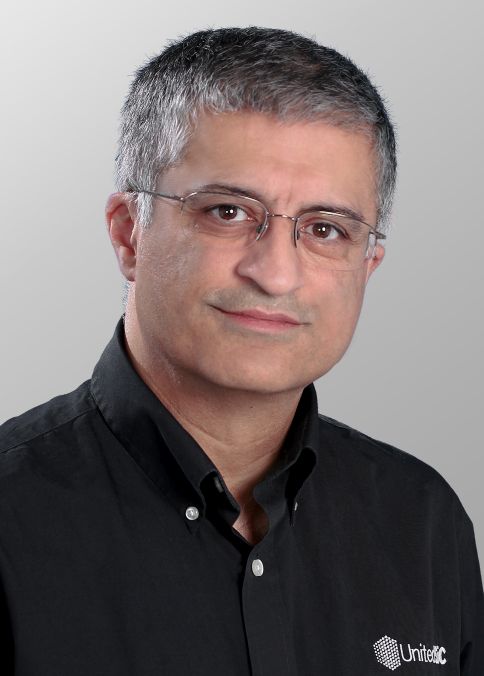 Anup oversees all product development at UnitedSiC and became an investor in the Company when he joined in 2012. Prior to joining UnitedSiC, Anup held various product development and marketing positions at Alpha and Omega Semiconductor where he was a co-founder of the Company. He is the author or co-author of nearly 100 patents through his career at Harris, Vishay Siliconix, AOS, and UnitedSiC. He received his bachelors' degree from the Indian Institute of Technology, Delhi, and his Ph.D. from Rensselaer Polytechnic Institute, both in Electrical Engineering.
---
Thar Casey, CEO Amber Solutions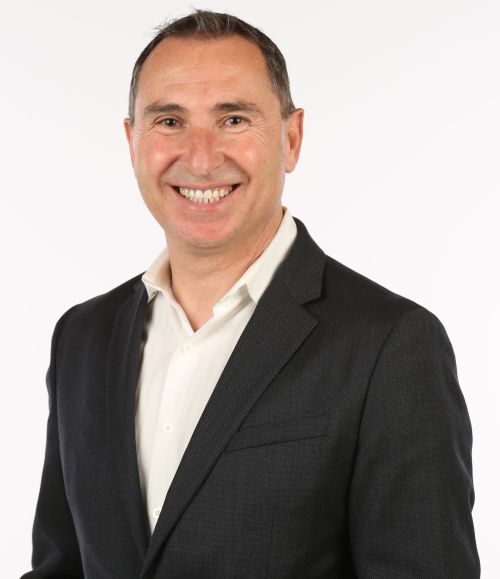 Thar Casey is founder and CEO of Amber Solutions, a Silicon Valley company with breakthroughs in the digital control of electricity. Thar is a seasoned CEO, and serial entrepreneur, who has brought several disruptive technology companies from concept to success. Prior to joining Amber, he was the President of IDEX. Mr. Casey also served as Co-Founder and Chief Executive Officer of PicoField Technologies, Inc., which was acquired by IDEX. He was also the Co-Founder of Insound Medical, that was acquired by Sonova
---
Jeff DeAngelis, VP of Industrial Communications and Motion Control, Analog Devices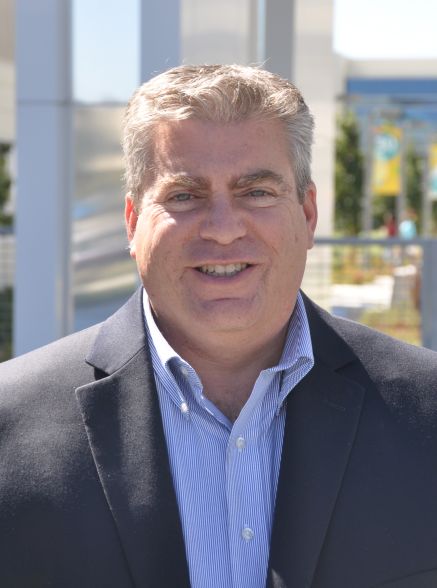 In his current role as VP of Industrial Communications and Motion Control, Jeff DeAngelis is responsible for providing strategic vision, delivering innovative Industrial Automation products and driving customer engagements. He coordinates five core business lines that produce ICs which sell into the industrial automation and motion control markets. Jeff joined Maxim Integrated in 2004, which became part of Analog Devices in August 2021. Before Maxim Integrated, Jeff was director of Product Marketing at Pericom Semiconductor. Prior to that, he was General Manager at Phillips Semiconductor. Earlier in his career, he was a senior project manager and senior design engineer at Lockheed Missiles and Space. Jeff received a BSEE from the University of Hartford.
---
Filippo Di Giovanni, Strategic Marketing Manager,Power Transistor Macro Division, STMicroelectronics
Filippo Di Giovanni is currently Strategic Marketing, Innovation and Key Programs Manager within the Power Transistor MACRO Division at ST, based in Catania, Italy. As Technical Marketing Manager, he helped to introduce the first strip-based MOSFETs, and at the end of the nineties, he coordinated the development of "Super-junction" high-voltage MOSFETs, a real breakthrough in silicon power semiconductors. In 2012, he was placed in charge of the development of the first 1,200V silicon carbide (SiC) MOSFETs, which have enabled ST to become today's undisputable market leader and one of the main suppliers in various fields of applications, including the growing EV (electrical vehicle) market. Dr. Di Giovanni's experience also includes working on gallium nitride on silicon (GaN-on-Si) HEMT for both power conversion and RF domains. Regularly invited to participate in various conferences and workshops dedicated to power conversion, he also coordinates European projects and is a key member of an ST workgroup handling the collaborative development of GaN-on-Si with ST's important industry partners.
---
Scott Durkin, Senior GaN Applications Engineer, Nexperia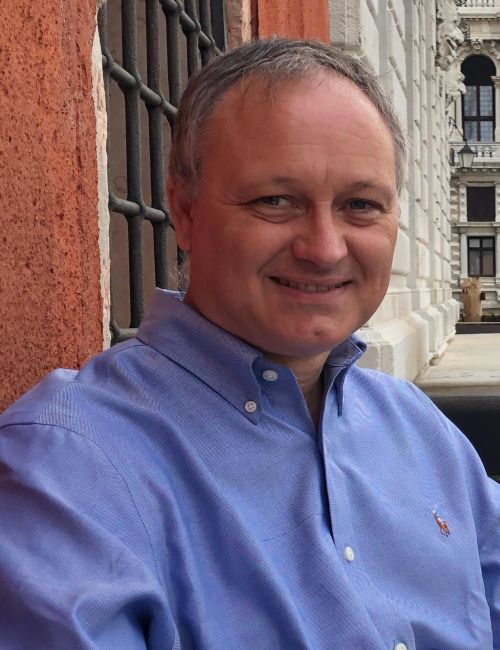 ---
Sebastian Fahlbusch, Application Marketing Manager, Nexperia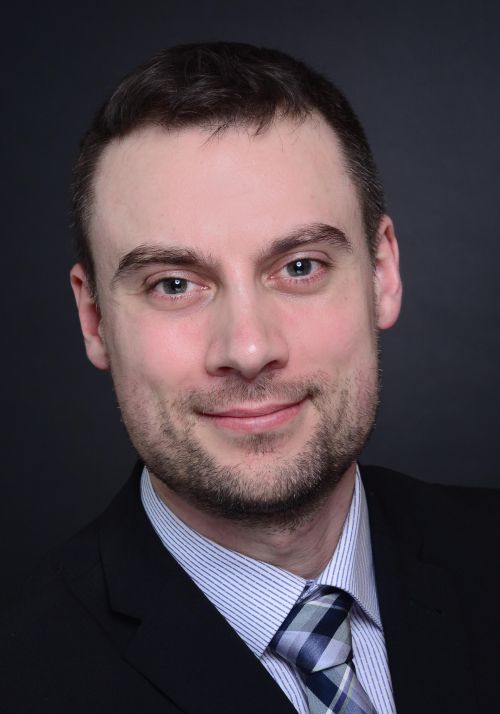 Sebastian is an Application Marketing Manager at Nexperia. He successfully finished his Ph.D. thesis in power electronics about wide bandgap power semiconductors and multilevel converters and joined Nexperia in March 2019. Since then, Sebastian has been driving Nexperia's ambitions to expand its high voltage power product portfolio in general and SiC in particular.
---
Dr. Peter Friedrichs, Senior Director, SiC, Infineon Technologies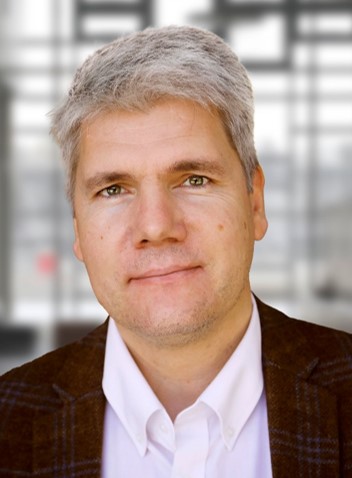 Dr. Peter Friedrichs was born in 1968 in Aschersleben, Germany. After achieving his Dipl.-Ing. in microelectronics from the Technical University of Bratislava in 1993, he started a Ph.D work at the Fraunhofer Institut FhG-IIS-B in Erlangen. His focus area of expertise was the physics of the MOS interface in SiC power MOSFETs. In 1996, he joined the Corporate Research of Siemens AG and was involved in the development of power switching devices on SiC, mainly power MOSFETs and vertical junction FETs. Peter Friedrichs joined SiCED GmbH & Co. KG, a company being a joint venture of Siemens and Infineon and originated from the former Siemens research group, on March the 1st, 2000. Since July 2004 he has been the managing director of SiCED, responsible for all technical issues. In 2009 he achieved the Dipl.-Wirt.-Ing. From the University of Hagen. After the integration of SiCED's activities into Infineon he joined Infineon on April 1st, 2011 and acts currently as Vice President SiC. He is a member of the ECPE board and acts as co-chair for the JEDEC JC70.2 committee. He holds numerous patents in the field of SiC power devices and technology and is an author or co/author of more than 50 scientific papers and conference contributions.
---
Cristian IonescuCatrina, Senior Product Marketing Manager, Power Integrations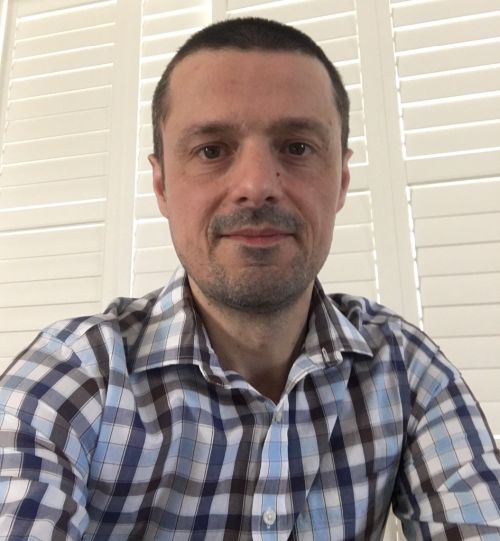 Cristian IonescuCatrina joined Power Integrations in June 2018 as a Product Marketing Manager. Prior to joining PI, Cristian led smart-home activities at Renesas providing a strategic focus on home appliances. He also has extensive experience in supporting microcontroller-based solutions from the time he worked at NXP in Germany.
---
Asif Jakwani, Senior Vice President & General Manager, Advance Power Division, onsemi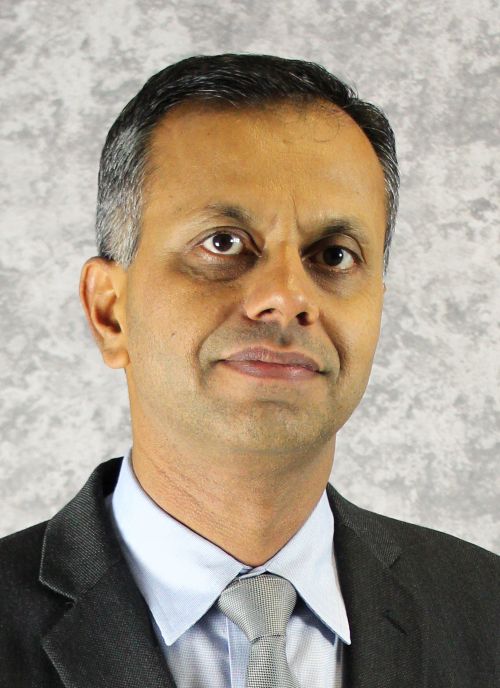 Asif Jakwani is Senior Vice President & General Manager of onsemi's Advance Power Division. An experienced executive Jakwani has strategic and in-depth business experience in power supply, power management, analog power and the renewable & industrial power segments. Jakwani has a successful track record in identifying and executing new market expansions, breakout product strategies and implementation and is a key participant in identifying & executing strategic acquisitions. Prior to onsemi, Jakwani held positions in Tyco Electronics and Danaher.
---
Robert Kaplar, Manager of the Semiconductor Material and Device Sciences Department at Sandia National Laboratories
Bob Kaplar received a B.S. degree in Physics from Case Western Reserve University, Cleveland, OH, and M.S. and Ph.D. degrees in Electrical Engineering from Ohio State University, Columbus. He subsequently joined Sandia National Laboratories, Albuquerque, NM, as a postdoctoral researcher, worked for a dozen years as a technical staff member, and is now the manager of the Semiconductor Material and Device Sciences department at Sandia. His scientific work has included wide-bandgap optoelectronics and reliability physics, and he is currently focused on wide- and ultra-wide-bandgap materials and devices, primarily the III-Nitrides, for power conversion applications.
---
Sebastian Klötzer, Principal Application Engineer, Nexperia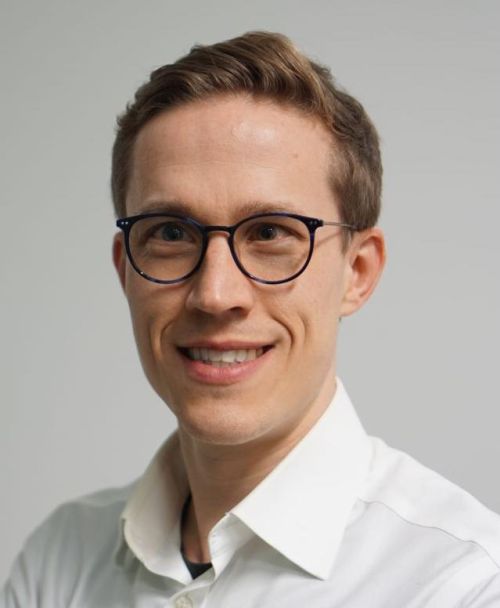 Sebastian is a Principal Application Engineer at Nexperia. He holds a Diploma in Electrical Engineering from TU Munich and has 10 years of experience in designing power electronics converters for various low- and high-voltage applications. His field of work includes converter design for in-application evaluation and characterization of HV wide bandgap devices with a main focus on GaN.
---
Steve Lambouses, Vice President and General Manager, High Voltage Power, Texas Instruments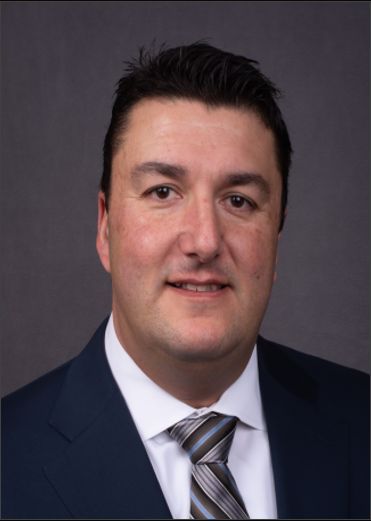 Steve Lambouses is vice president and general manager over Texas Instruments' (TI) High Voltage Power business. In this role, he oversees a worldwide operation focused on defining and developing power management solutions for GaN power stages, MOSFET gate drivers, and controller products that address the needs of high voltage offline (AC/DC) and isolated DC/DC switch mode power supply applications. With a background in power management, Steve joined TI in 1999. Since then, he has served in a number of product, marketing, and engineering roles.
---
Patrick Le Fèvre, Chief Marketing and Communication Officer, PRBX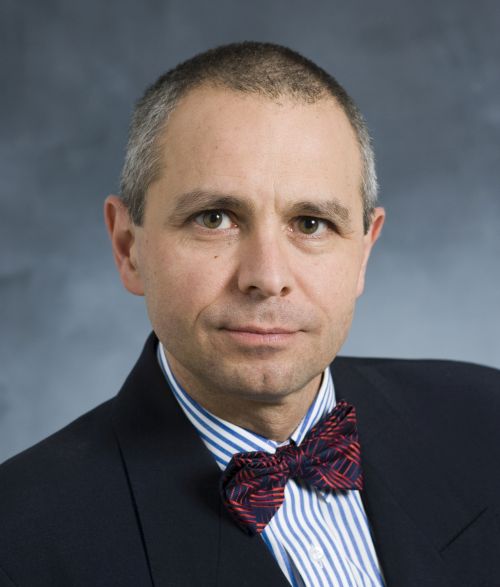 Chief Marketing and Communications Officer for Powerbox, Patrick Le Fèvre is an experienced, senior marketer and degree-qualified engineer with a 35-year track record of success in power electronics. He has pioneered the marketing of new technologies such as digital power and technical initiatives to reduce energy consumption. Le Fèvre has written and presented numerous white papers and articles at the world's leading international power electronics conferences. These have been published over 350 times in media throughout the world. He is also involved in several environmental forums, sharing his expertise and knowledge of clean energy.
---
Alexander Lidow, Ph.D., CEO and co-founder of EPC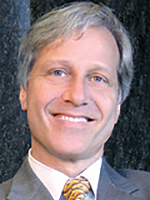 Alex Lidow is CEO and co-founder of Efficient Power Conversion Corporation (EPC). Prior to founding EPC, Dr. Lidow was CEO of International Rectifier Corporation. A co-inventor of the HEXFET power MOSFET, Dr. Lidow holds many patents in power semiconductor technology and has authored numerous publications on related subjects, including co-authoring the first textbook on GaN transistors, GaN Transistors for Efficient Power Conversion, now in its third edition published by John Wiley and Sons. Lidow earned his Bachelor of Science degree from Caltech and his Ph.D. from Stanford.
---
Dr. Pete Losee, Director of Technology Development, UnitedSiC

Dr. Losee received his MS ('03) and PhD ('07) from Rensselaer Polytechnic Institute in Troy, NY, and has spent the past 20 years in the research and development of SiC power devices including Vertical JFETs, SiC MOSFETs and various types of power Diodes. He holds thirty US patents and has co-authored more than 50 peer reviewed papers in his field of work. Dr. Losee has also been a member of a variety of key technical program committees including ISPSD, IRPS, WiPDA, APEC, ESREF and ICSCRM. Dr. Losee is currently the Director of Device Technology Development at UnitedSiC Inc. in Princeton, New Jersey, USA where he's worked since 2018. Prior to joining UnitedSiC, Dr. Losee worked at General Electric Research Center for 12 years where he was Principal Engineer designing and developing SiC MOSFETs.
---
Gopal Mitra, Industrial Segment Leader, ABB Power Conversion
---
Guy Moxey, Senior Director of Power Products, Wolfspeed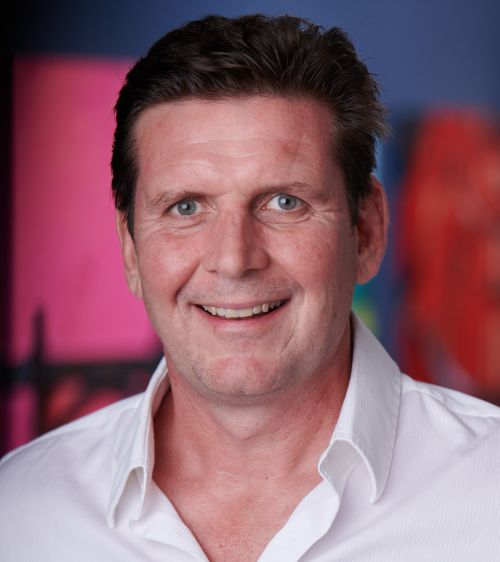 Guy Moxey has spent his entire career in the power semiconductor industry with various roles in applications, product marketing and product line management. His career has included employment at International Rectifier, Siliconix and Fairchild Semiconductor. Mr Moxey currently serves as the Senior Director of Power Products for Wolfspeed. He has authored numerous technical papers and application notes and received his B.Eng (Hons) in electrical/electronic engineering from the University of Brighton and his MSc in power electronics from the University of Birmingham.
---
Stephen Oliver, VP Corporate Marketing & Investor Relations, Navitas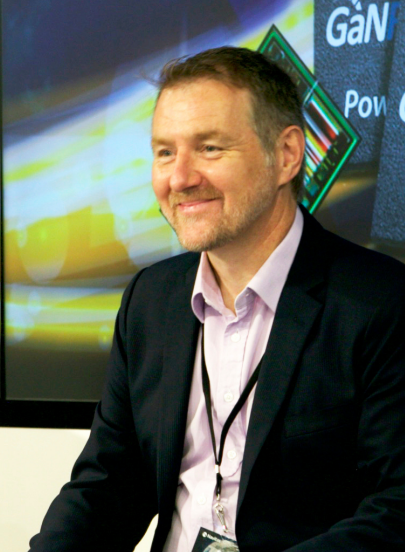 Stephen has over 25 years of experience in the power semiconductor and power supply industries worldwide. Prior to joining Navitas in 2015, Stephen served as VP of the VI Chip product line at Vicor, creating over $200M in revenue with blue chip server, telecom, industrial and defense companies. Prior to that. he was with Motorola, Philips (NXP) and International Rectifier. Stephen holds a B.Eng (Hons) in Electrical & Electronic Engineering from Manchester University (UK) and an MBA in Global Marketing & Strategy from the UCLA Anderson School of Management. Stephen hold several patents in power semiconductors, is a Chartered Engineer and is on the Board of Directors for the Power Source Manufacturers' Association, after serving as president and chairman.
---
Marco Palma, Director of motor drives systems and applications, EPC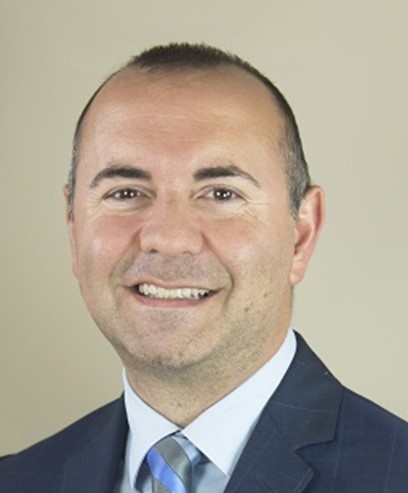 Marco Palma joined EPC in 2019, where he is Director of motor drives systems and applications. He has over 20 years of experience in motor control power electronics ranging from switches to gate drivers, controllers, and algorithms. For International Rectifier, Marco worked on the smallest 13 kW fully integrated and programmable motor drive power modules in 2002, the first industrial sensor-less FOC controller IC in 2004, and the smallest 100 W, fully integrated fan drive module in 2009. For Infineon technologies, he worked on the smallest programmable 100 W fully integrated motor control power module in 2018. He is the author of several articles and patents in the field of motor control. Marco earned his Master of Science degree from Politecnico di Torino and an MBA from Bocconi Management School, Milano.
---
Conor Power, Director of Energy Business, Analog Devices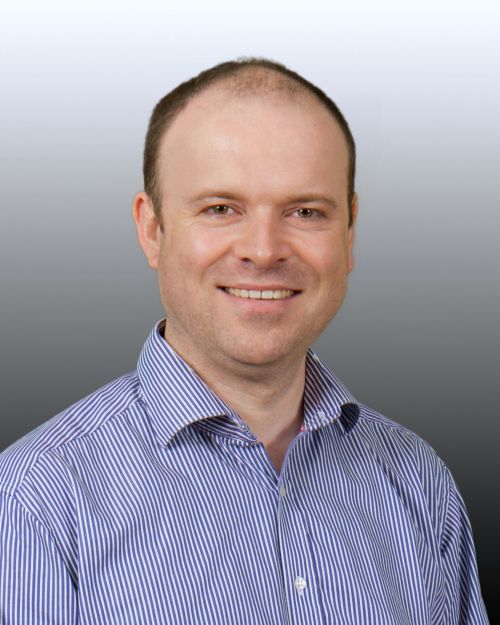 Conor has over 25 years' experience in the semiconductor industry. During his career, he has held a variety of technology roles in designing and managing projects for analog, RF and mixed-signal ICs. Conor has also held various leadership roles in product management and industrial end-markets. Conor has a BEng Electronics from the University of Limerick, Ireland and a Master of Business Science from University College Cork, Ireland.
---
Bruce Renouard, CEO Pre-Switch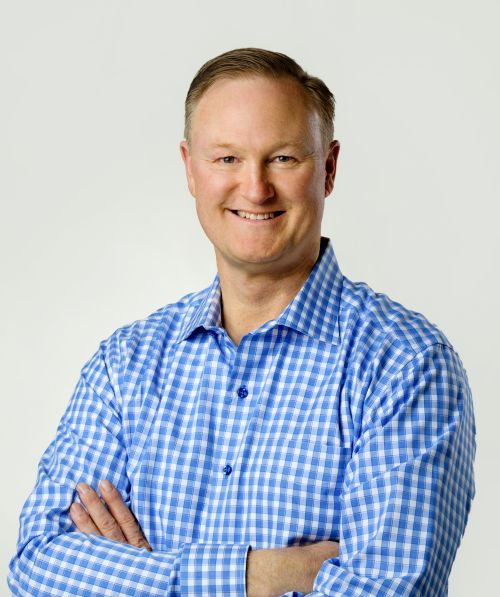 With a BSEE in Semiconductors and Economics, Bruce Renouard has held senior positions at Intel, IDT, Power Integrations and Cree, helping $300M to $1B+ companies achieve double- and triple-digit growth worldwide. He has a reputation as a change agent, with down-to-earth humor and a deep well of energy. Recently, Renouard founded Pre-Switch to achieve the 'holy grail' of power electronics. By virtually eliminating transistor switching losses, reducing EMI and dV/dt, Pre-Switch is delivering a step function in improved efficiency and cost reduction that has never been achieved in the past.
---
Dr. Robert Rhoades, President and CTO of X-trinsic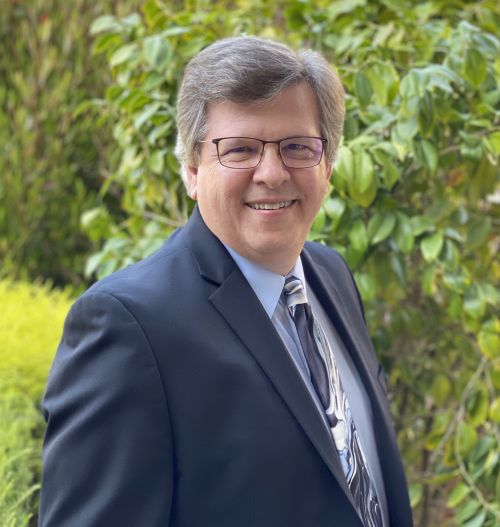 Rob Rhoades is the Co-Founder, President and CTO of X-trinsic. He earned a Ph.D. in Electrical Engineering from the University of Illinois in 1992. His background includes Oak Ridge National Laboratory, Motorola and Solution Technology. In 2002, Dr. Rhoades joined Entrepix as CTO and helped launch a new business model providing process and equipment services for customers using CMP for everything from R&D prototypes through volume production on virtually any material. In 2017, he joined Revasum, a polisher and grinder OEM based in San Luis Obispo, CA, where he served as CTO and led development efforts for advanced polishing and grinding equipment, particularly focused on ultrahard materials such as silicon carbide. Dr. Rhoades is a named inventor on more than 12 patents or patent applications and has authored more than 110 technical publications and conference presentations.
---
Toni Versluijs, General Manager MOS & GaN Business, Nexperia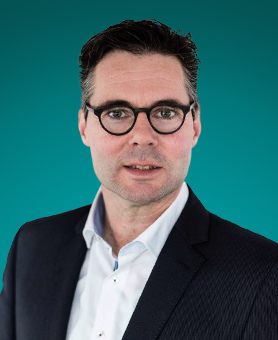 Toni is Nexperia's GM MOS Discretes, and Country Manager Nexperia UK. With more than 20 years in senior roles in Marketing and Business Management, he has exceptional knowledge and industry experience to the role. With a strong track record in the Automotive field, Toni also has a Master's in Physics from Radboud University Nijmegen, and a degree in Supply Chain Management from UT Eindhoven.
---
Victor Veliadis, Ph.D., Professor in Electrical and Computer Engineering, North Carolina State University, Chief Officer and CTO at PowerAmerica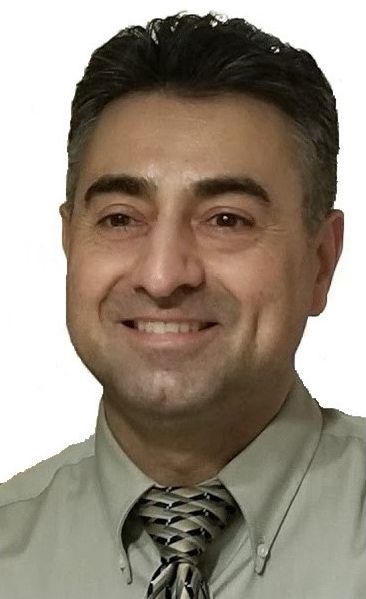 Victor Veliadis received the B.S. degree from the National Technical University of Athens Greece in 1990, and the M.S. and Ph.D. degrees in Electrical and Computer engineering from Johns Hopkins University, Baltimore, MD, USA, in 1992 and 1995, respectively. He is the Chief Executive and CTO of PowerAmerica, which is a U.S Department of Energy WBG power electronics Manufacturing Institute. In this role, he manages an annual budget in excess of $30 million that he strategically allocates to over 35 industrial and University projects to accelerate WBG manufacturing, workforce development, job creation, and clean energy. He is also an ECE Professor at NCSU and an IEEE Fellow and IEEE EDS Distinguished Lecturer. He has given over 70 invited presentations/tutorials, and keynotes at major conferences in India, Korea, China, Europe and the U.S. He has 27 issued U.S. patents, 6 book chapters, and over 120 peer-reviewed technical publications. Prior to entering academia and taking an executive position at Power America in 2016, he spent 21 years in the semiconductor industry where his work included design, fabrication, and testing of 1-12 kV SiC SITs, JFETs, MOSFETs, Thyristors, JBS and PiN diodes, and GaN devices for military radar amplifiers, as well as financial and operations management of a commercial semiconductor fab.
---
Matt Watson, General Manager C2000 Real-time Microcontroller business, Texas Instruments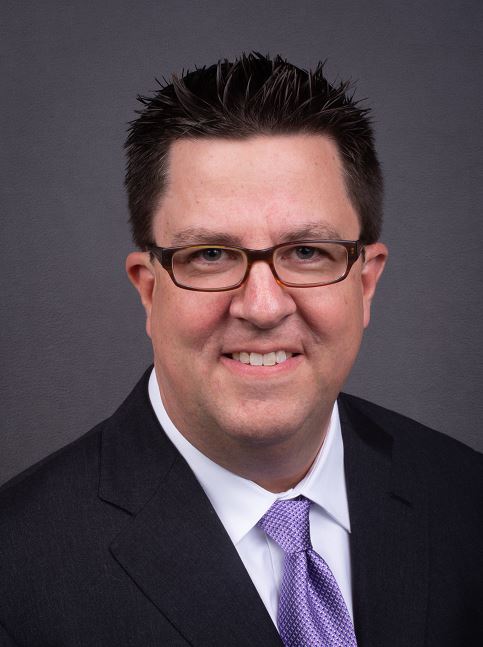 Matt Watson is currently the General Manager for the C2000 Real-time Microcontroller business at Texas Instruments. Under Matt's leadership the business has experienced significant growth in digital power and motor control applications, especially demonstrating leadership in low-latency performance, power efficiency, and power density in industrial applications such as solar and motor drives and automotive in vehicle electrification. Prior to joining C2000, Matt managed the Automotive Infotainment Processors business at TI leading several generations of successful automotive processors to help TI achieve market leadership. Matt's previous roles at TI included software development and architecture for audio and automotive microprocessors. Prior to joining TI, Matt held research and development positions at Dolby Laboratories and Motorola Semiconductor. He holds Engineering and Music degrees from the University of Miami, FL.
---