Gopi Akkinepally, Principal Product Marketing Manager, Renesas Electronics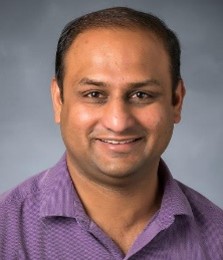 Gopi Akkinepally is a Principal Product Marketing Manager at Renesas Electronics for wireless power products. He has been working on wireless power products for more than 5 years. He helps various consumer, industrial, and medical customers design wireless charging capabilities into their systems. He's helped customers release 50+ Products into the market with wireless charging capability. Gopi earned his M.S in Electrical Engineering from San Jose State University and MBA from Santa Clara University.
---
Doug Bailey, Vice President of Marketing & Applications Engineering, Power Integrations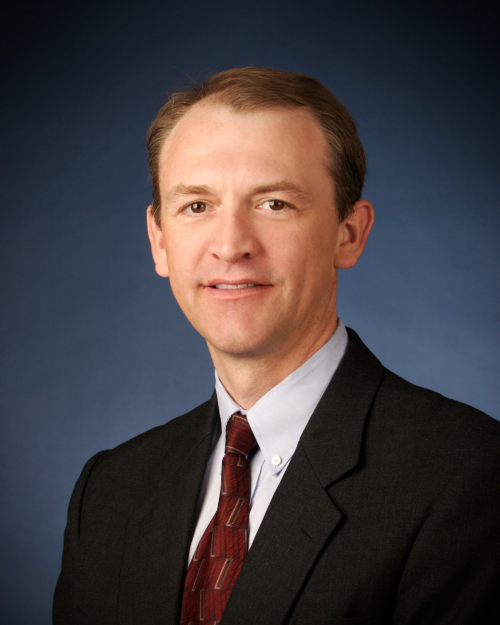 Mr. Bailey joined Power Integrations in November 2004 as vice president of marketing. Prior to joining PI, Mr. Bailey served as vice president of marketing at ChipX, a structured ASIC company. His earlier experience includes Business Management and Marketing Consultant for Sapiential Prime, Inc.., Director of Sales and Business Unit Manager for 8x8, Inc., application engineering management for IIT, Inc. and design engineering roles with LSI Logic, Inmos, Ltd. and Marconi.
---
Jay Barrus, President at ROHM Semiconductor USA
Jay Barrus is President at ROHM Semiconductor USA. He has fulfilled a number of senior roles at the company over the past 20 years. An experienced semiconductor professional, Barras studied Business, Technical Marketing and Japanese at Arizona State University - W. P. Carey School of Business.
---
Gabriel Cretu, Application Engineer for Industrial Gate Driver ICs, Infineon Technologies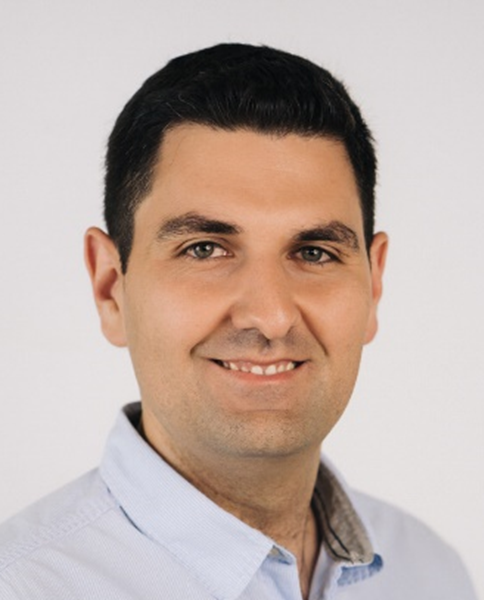 Gabriel has studied Electronics Engineering at the "Gheorghe Asachi" Technical University in Iasi, Romania where he received his MSc degree in 2012. From 2012 until 2017 he worked as a research assistant at the Robert Bosch Center for Power Electronics in Reutlingen, Germany. Main topics were the design and implementation of a Measurement System for Power Semiconductor Characterization in the μs Range and the development of a new high speed driver for IGBT modules allowing improved switching efficiency. In March 2017 Gabriel joined Infineon where he was responsible for the design of ESD Concepts and Devices for automotive integrated power technologies. Since April 2022 he is an application engineer for Infineon's industrial gate driver ICs.
---
Dr. Filippo Di Giovanni, Strategic Marketing, Innovation and Key Programs Manager, Power Transistor Sub Group, STMicroelectronics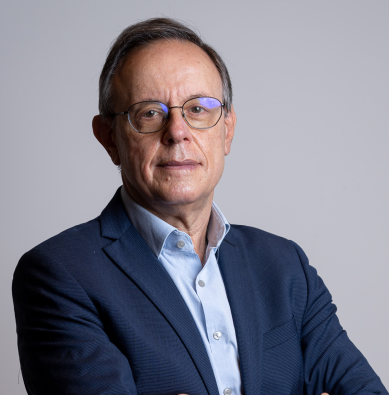 Filippo Di Giovanni is currently Strategic Marketing, Innovation and Key Programs Manager within the Power Transistor MACRO Division at ST, based in Catania, Italy. As Technical Marketing Manager, he helped to introduce the first strip-based MOSFETs, and at the end of the nineties, he coordinated the development of "Super-junction" high-voltage MOSFETs (MDmeshTM), a real breakthrough in silicon power semiconductors. In 2012, he was placed in charge of the development of the first 1,200V silicon carbide (SiC) MOSFETs, which have enabled ST to become today undisputable market leader and one of the main suppliers in various fields of applications, including the growing EV (electrical vehicle) market. Dr. Di Giovanni's experience also includes working on gallium nitride on silicon (GaN-on-Si) HEMT for both power conversion and RF domains. Regularly invited to participate in various conferences and workshops dedicated to power conversion, he also coordinates European projects and is a key member of an ST workgroup handling the collaborative development of GaN-on-Si with ST's important industry partners.
---
Satya Dixit, Board Member and Advisor at Future Semiconductor Business (FSB)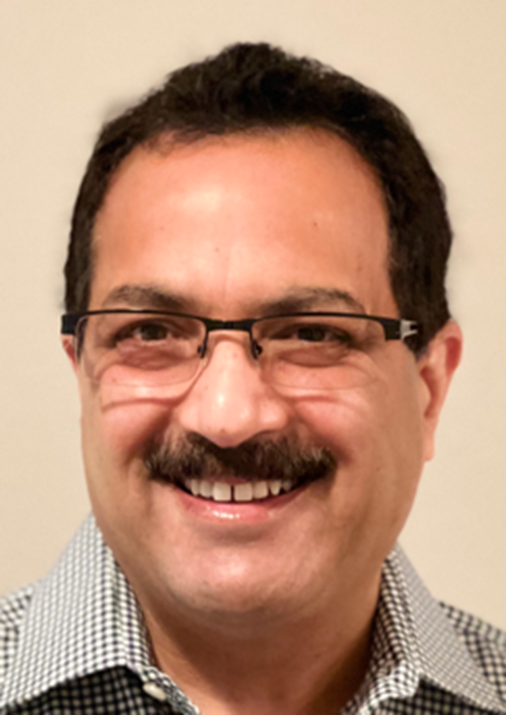 Satya Dixit is semiconductor professional with over 30 years of global experience in the industry. He is an investor, Board Member of Future Semiconductor Business, Inc., Prior to starting at FSB, he has worked in ROHM Semiconductors for 10 years. Prior to that, in Maxim Integrated and NXP Semiconductors in engineering management positions. He has an extensive industry experience in Semiconductors and have helped define products in the field of Digital Video, Power Electronics, and interface ICs. He has been an angel investor and participated in various VC funds to validate startups for their technologies and organized raising funds and helping the startups to clearly define the problem statements and compelling solutions for various industries. He has been advising various startup CEOs and management teams in Go-To-Market strategy, growth, and management strategies. In his previous jobs, he has acted as an entrepreneur in residence to identify new areas for research and product development.
---
Chris Dries, General Manager, Qorvo Power Device Solutions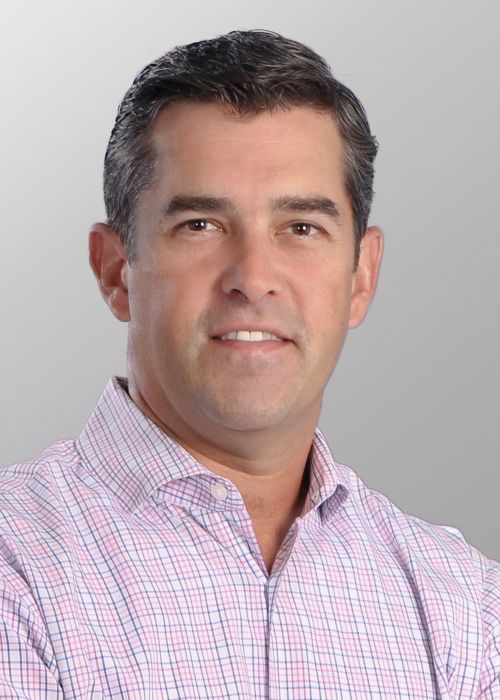 Chris Dries is the General Manager of Qorvo's Power Device Solutions and formerly President and CEO of UnitedSiC. Founded in 1999 and purchased by Chris and the Board of Directors in 2009, UnitedSiC has developed some of the most technologically advanced SiC power device solutions providing UnitedSiC's customers with extreme ease of use, reliability, and superior efficiency. In November 2021, UnitedSiC was acquired by Qorvo, predominantly known for designing, manufacturing, and suppling radio-frequency systems for applications that drive wireless and broadband communications. UnitedSiC has now become Qorvo's Power Device Solution division complementing the Programmable Power Management busines that was formed from the Acquisition of Active Semi.Chris began his career in the optoelectronics industry developing high speed detectors and lasers for optical communications systems at Sensors Unlimited, Finisar, and Goodrich Corporation. Outside of industry, he has been active as a member of Duke University's Engineering Board of Visitors, Princeton University's Graduate School Leadership Council, a member of the Board of Trustees of Princeton Day School, and currently services on the Electrical Engineering Advisory Council at Princeton University. Chris earned his Doctorate in Electrical Engineering from Princeton University in 1999 and graduated with Distinction from Duke University in 1994.
---
Hassane El-Khoury, President and Chief Executive Officer, onsemi
Hassane El-Khoury serves as a Director of onsemi Corporation and is President and Chief Executive Officer of onsemi and Semiconductor Components Industries, LLC since December 2020. Hassane El-Khoury is a seasoned professional with over twenty years of experience in the technology sector. His career has fostered a deep understanding of customer and design requirements in the automotive and industrial markets, as well as a systems-level understanding to form integrated customer solutions and business strategy to drive results. Prior to joining onsemi, El-Khoury served most recently as president, chief executive officer and member of the board of directors at Cypress Semiconductor until its sale to Infineon in April 2020. Under El-Khoury's leadership, Cypress underwent a significant transformation from a founder-led semiconductor company to a cutting-edge organization that broke down barriers and embraced customer and industry problems instead of running away from them. Cypress 3.0, the foundation of El-Khoury's strategy, not only redirected the company to target markets growing faster than the semiconductor market but embraced innovation from within while empowering his global team to think beyond current limits and challenge the status quo.
---
Dr. Peter Friedrichs, Vice President SiC, Infineon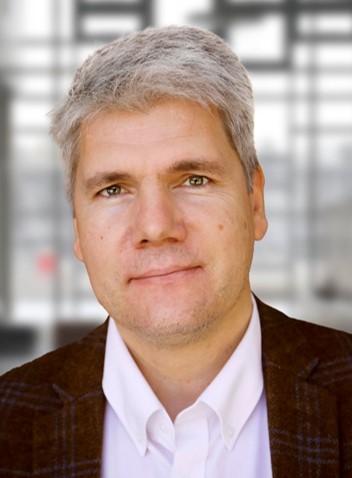 Dr. Peter Friedrichs was born in 1968 in Aschersleben, Germany. After achieving his Dipl.-Ing. in microelectronics from the Technical University of Bratislava in 1993, he started a Ph.D work at the Fraunhofer Institut FhG-IIS-B in Erlangen. His focus area of expertise was the physics of the MOS interface in SiC power MOSFETs. In 1996 he joined the Corporate Research of the Siemens AG and was involved in the development of power switching devices on SiC, mainly power MOSFETs and vertical junction FETs. Peter Friedrichs joined SiCED GmbH & Co. KG, a company being a joint venture of Siemens and Infineon and originated from the former Siemens research group, on March the 1st, 2000. Since July 2004 he was the managing director of SiCED, responsible for all technical issues. In 2009 he achieved the Dipl.-Wirt.-Ing. From the University of Hagen. After the integration of SiCED's activities into Infineon he joined Infineon on April 1st, 2011 and acts currently as Vice President SiC. He is a member of the ECPE board and acts as co-chair for the JEDEC JC70.2 committee. He holds numerous patents in the field of SiC power devices and technology and is an author or co/author of more than 50 scientific papers and conference contributions.
---
Prof. Peter Gammon, University of Warwick; Founder of PGC Consultancy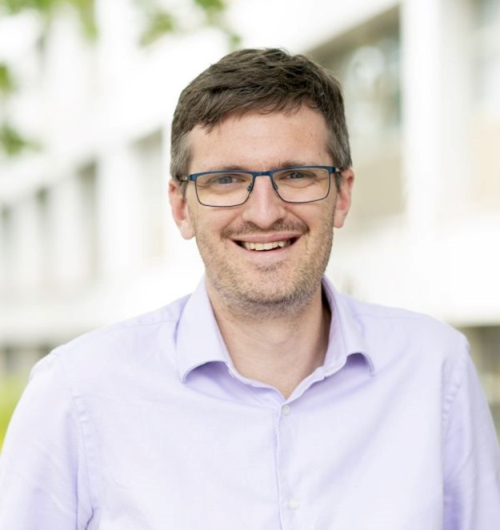 Peter Gammon is a professor of SiC power devices at the University of Warwick in the UK and the founder of PGC Consultancy. He has been leading research into SiC for over 15 years and is the author of over 100 publications and patents that have helped to drive up the efficiency of the SiC transistors and diodes being adopted today by the EV, solar and traction industries. His interests today are in developing SiC for the next 20 years of adoption, in applications including satellites and the power grid.
---
Ashish Gokhale, Product Line Manager, Power Products, Skyworks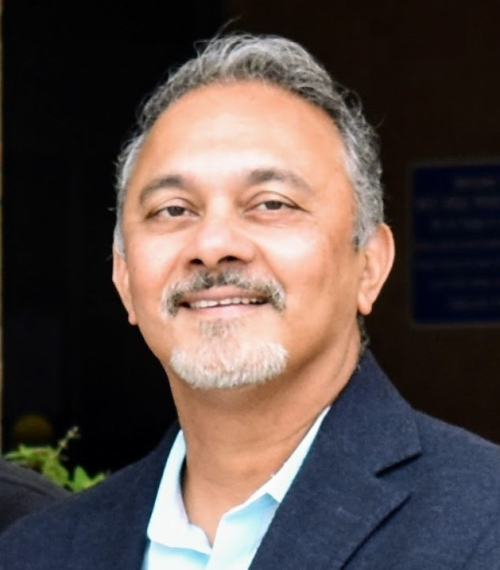 Ashish Gokhale is a Product Line Manager at Skyworks Inc. in the Power business unit since July 2021. He has worked in a similar position at Silicon Labs since 2010, defining and launching several isolated products for power converters in the Industrial, Automotive, Telecom and Enterprise markets. He has previously worked at Texas Instruments as product manager and as process technology development specialist. He holds an MSEE degree from UT, Austin.
---
Karthi Gopalan, General Manager, Isolation Business Unit, Industrial Automation at Analog Devices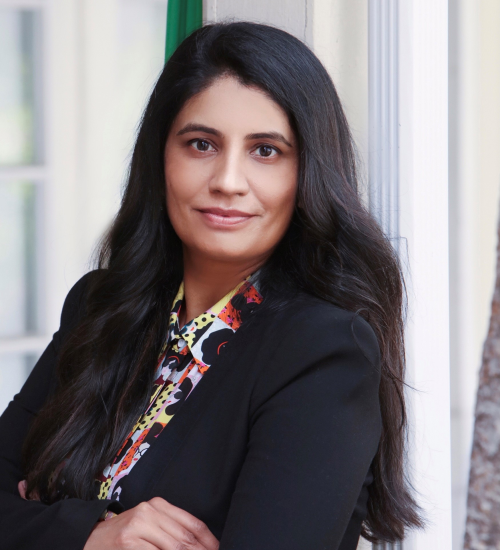 Karthi Gopalan is a General Manager for the Isolation Business Unit within Analog Devices' Industrial Automation Product Line. Karthi leads teams that deliver trendsetting semiconductor solutions, serving a variety of markets spanning from Industry 4.0, personal electronics, healthcare, robotics, instrumentation and energy/eV technology. Prior to working at Analog Devices, Karthi held design, strategic marketing, and new business incubation and development positions at Maxim Integrated, Texas Instruments and Infineon. Karthi holds an MSEE degree in Electrical Engineering from Purdue University. She has a passion for technology product initiatives that reside at the intersection of accelerated growth, entrepreneurship and global social impact.
---
Cristian Ionescu Catrina, Senior Product Marketing Manager, Power Integrations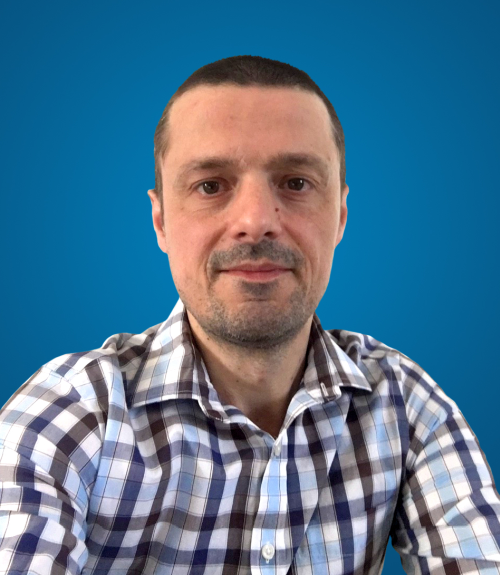 Mr. Ionesco Catrina joined Power Integrations in June 2018 as Product Marketing Manager. Prior to joining PI, he led smart-home activities at Renesas, providing a strategic focus on home appliances. He also gained extensive experience in supporting microcontroller-based solutions during his tenure with Philips/NXP in Germany.
---
Cesar Johnston, Chief Executive Officer, Energous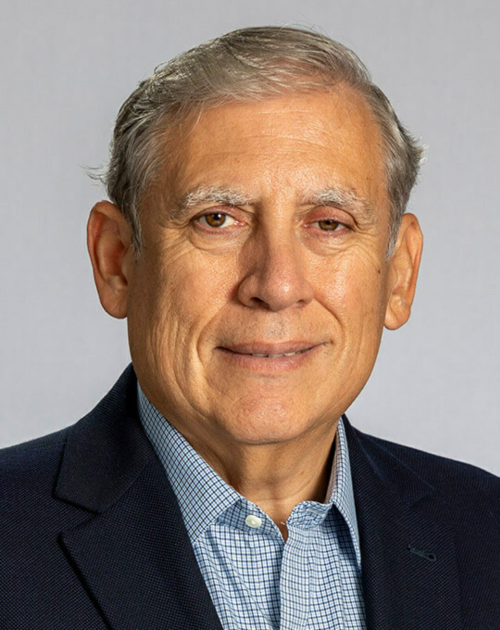 Mr. Cesar Johnston joined Energous in July 2014 and serves as the Company's Chief Executive Officer. Cesar is a seasoned technologist, entrepreneur, and investor. Prior to Energous, Cesar has had a broad experience in large enterprises and startups. He has previously served as Vice President of Engineering for Wireless Connectivity at Marvell Semiconductor. During his time with Marvell, Cesar led Marvell's worldwide R&D and development of all Wi-Fi, Bluetooth, FM, and NFC products. Prior to Marvell, Cesar drove technology innovation at Broadcom responsible for 802.11g and 802.11n products. Cesar has over 20 years of experience working across hardware, software, and services and is recognized as a pioneer in the technology development of multiple first-of generations of SISO and MIMO wireless products. He serves on the CTO Council for the Global Semiconductor Alliance, is an IEEE Senior Member, and is an advisory board member to KINS Technology Group. He also has written over 40 conference and journal papers and holds 27 patents. Cesar holds a B.S. and M.S. in Electrical Engineering from the NYU Tandon School of Engineering and holds a Certificate of Business Excellence (COBE) from the University of California, Berkeley.
---
Pranith Joy, Product Manager, Industrial Backplane connectors, Amphenol Communications Solutions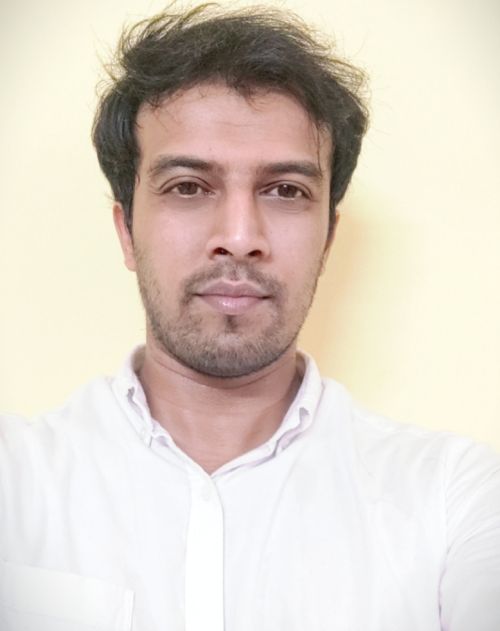 Pranith Joy is a Product Manager in the Amphenol Communications Solutions group, responsible for Industrial Backplane connectors. He has wide range of experience in technical solutions for smart grid industry products like Numerical Protection Relays, Bay Control Units, Phasor Measurement Units and Remote Terminal Units. Pranith holds a Bachelor degree in Electrical and Electronics Engineering, and Post-Graduation in Power Systems. He has also completed a Post Graduate Program in Business Analytics from the University of Texas in Austin.
---
Dr. René Kalbitz, Product Manager, Würth Elektronik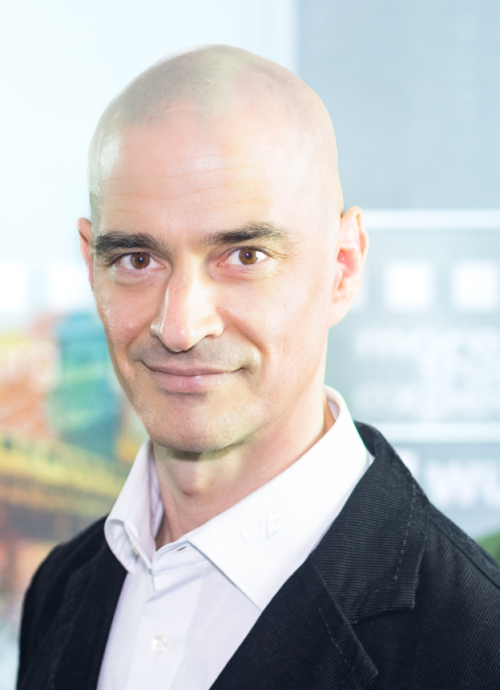 Dr. René Kalbitz studied physics at the University of Potsdam and at the University of Southampton (GB). After completing his diploma degree, he gained is PhD in the field of organic semiconductors and insulators at the University of Potsdam. He was able to gain further experience in the field of applied research at the Fraunhofer Institute for Applied Polymer Research. He has been employed at Würth Elektronik as a product manager for supercapacitors since 2018 and oversees research and development projects in the field of capacitors.
---
Matthias Kasper, Lead Principal Engineer, System Innovations Lab, Infineon Technologies Austria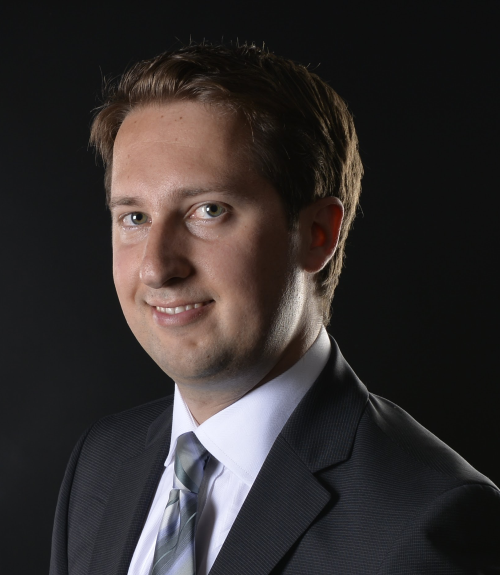 Matthias Kasper received the M.sc. and Dr.sc. degree in electrical engineering from the Swiss Federal Institute of Technology (ETH) Zurich, Switzerland, in 2011 and 2016, respectively. In his PhD at the Power Electronic Systems Laboratory at ETH Zurich he dealt with multi-cell converter systems for different applications. Since January 2017 he is part of the Systems Innovations Lab of Infineon Technologies Austria AG where he works on novel topologies, control schemes, and multi-objective optimization routines. He has authored and co-authored more than 20 scientific publications and holds 12 international patents.
---
Guy Moxey, Senior Director of Power Marketing, Wolfspeed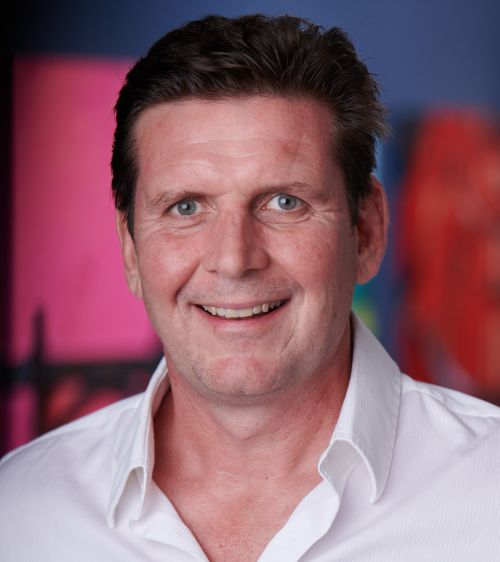 Guy Moxey has spent his entire career in the power semiconductor industry with roles in applications, product marketing, product line management and business unit leadership. His career has included employment at International Rectifier, Siliconix and Fairchild Semiconductor. Mr Moxey currently serves as the Senior Director of Power Marketing for Wolfspeed. He received his B.Eng (Hons) in electrical/electronic engineering from the University of Brighton and his MSc in power electronics from the University of Birmingham.
---
Stephen Oliver, VP Corporate Marketing & Investor Relations, Navitas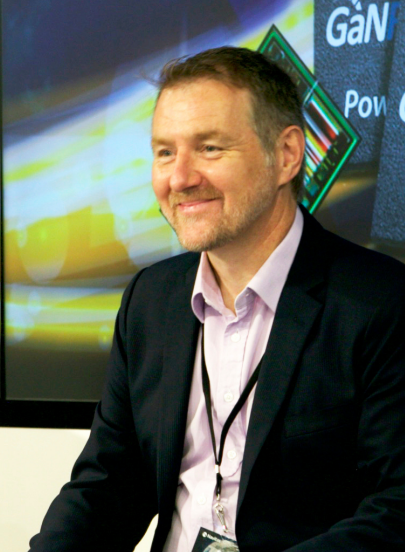 Stephen has over 25 years of experience in the power semiconductor and power supply industries worldwide. Prior to joining Navitas in 2015, Stephen served as VP of the VI Chip product line at Vicor, creating over $200M in revenue with blue chip server, telecom, industrial and defense companies. Prior to that. he was with Motorola, Philips (NXP) and International Rectifier. Stephen holds a B.Eng (Hons) in Electrical & Electronic Engineering from Manchester University (UK) and an MBA in Global Marketing & Strategy from the UCLA Anderson School of Management. Stephen hold several patents in power semiconductors, is a Chartered Engineer and is on the Board of Directors for the Power Source Manufacturers' Association, after serving as president and chairman.
---
Marco Palma, Director of Motor Drives Systems and Applications, EPC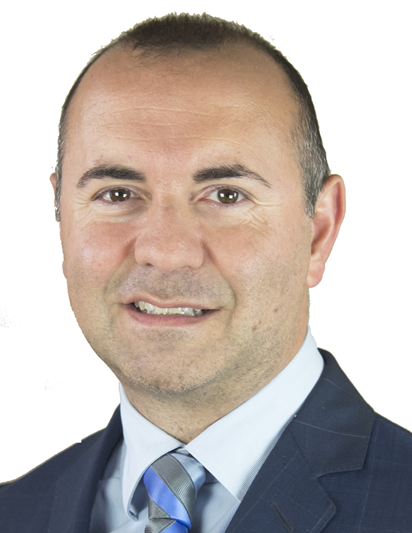 Marco Palma joined EPC in 2019, where he is Director of motor drives systems and applications. He has over 20 years of experience in motor control power electronics ranging from switches to gate drivers, controllers, and algorithms. For International Rectifier, Marco worked on the smallest 13 kW fully integrated and programmable motor drive power module in 2002, the first industrial sensor-less FOC controller IC in 2004, and the smallest 100 W, fully integrated fan drive module in 2009. For Infineon technologies, he worked on the smallest programmable 100 W fully integrated motor control power module in 2018. He is the author of several articles and patents in the field of motor control. Marco earned his Master of Science degree from Politecnico di Torino and his Master of Business Administration from Bocconi Management School, Milano.
---
John Perry, Vice President & General Manager, Discrete Power Devices, Wolfspeed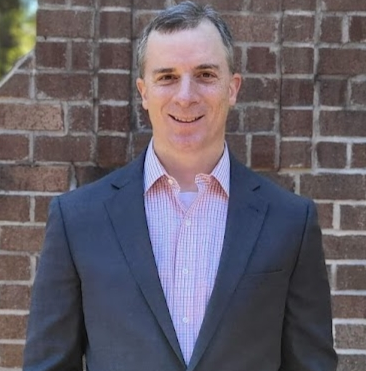 John has over 20 years of experience working in semiconductor industries. He joined Wolfspeed (formerly Cree) in 2004, and has held several roles leading product management, marketing, and customer experience. John is now the Vice President and General Manager of Silicon Carbide discrete power devices. Previously, John worked at Eaton on uninterruptible power supply (UPS) systems and power quality products as well as at Renesas in their analog design group. John has a BSE in Electrical Engineering from Duke University and an MBA from North Carolina State University.
---
Elisabeth Preuss, Global Application Manager, Infineon Technologies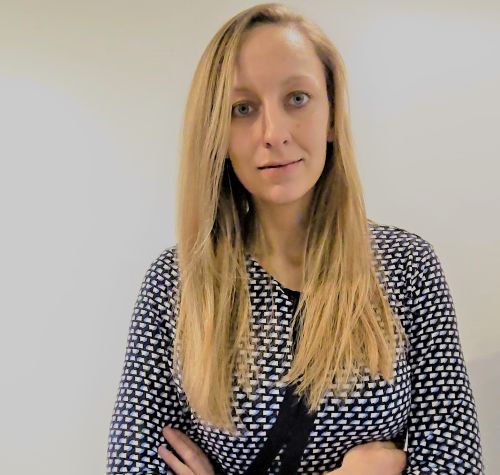 Elisabeth Preuss is working as application manager for EV Charging, Solar and UPS at Infineon Technologies AG. In addition to more than 6 years of application engineering experience in automotive and industrial electronics, she holds a Master of Science degree in Electrical Engineering from the Technical University Munich (TUM), Germany. In her current role she is responsible for global alignment of the application strategy.
---
Dr. Dinesh Ramanathan, Co-Founder and Co-CEO, NexGen Power Systems
Dr. Ramanathan co-founded NexGen Power Systems in 2017. Prior to co-founding NexGen, Dr. Ramanathan was the CEO of Avogy Inc. where he oversaw the development of vertical GaN technology to build power transistors from 2012 to 2016. Avogy created ground-breaking intellectual property that resulted in 80+ patents. Avogy launched its systems product, Zolt, charger for laptops & two mobile devices, via direct-to-consumer online retail channels. Zolt won the Innovation Award at CES 2015 and was featured in the Wall Street Journal, Wired and Conde Nast magazine. Dr. Ramanathan served as the Executive Vice President at Cypress Semiconductor for almost 9 years, where he managed the Programmable Systems Division and the Data Communications Division. He was responsible for products from Cypress that went into cell phones, high-definition video systems with the emergence of HDMI, optical finger navigation in cell phones and automobiles. He was also responsible for the flagship product PSoC, including the development of PSoC4, during his tenure at Cypress. Previously, Dr. Ramanathan held senior marketing and engineering positions at Raza Microelectronics, Raza Foundries, an incubating venture capital company and Forte Design Systems, an electronic design automation company. He started his engineering career at Synopsys, Inc. Dr. Ramanathan holds a Ph.D. and an M.S. in Information and Computer Science from the University of California, Irvine. He also holds an M.S. in Mathematics and a B.E. in Computer Science from BITS, Pilani, India. He has been awarded two patents.
---
Dr. Robert Rhoades, Co-Founder, President and CTO of X-trinsic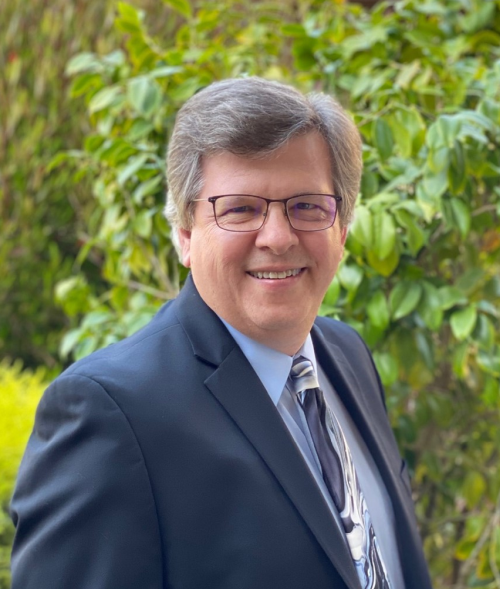 Dr. Robert Rhoades is the Co-Founder, President and CTO of X-trinsic, a technology company providing wafer processing services and wafer reclaim to the Silicon Carbide (SiC) market. He earned a Ph.D. in Electrical Engineering from the University of Illinois in 1992. His background includes 2 years at Oak Ridge National Laboratory researching high density plasma technology followed by 3 years at Motorola as a senior process engineer leading the early efforts to bring CMP into manufacturing. In 1997, he joined a small slurry company, Solution Technology, Inc, which was later acquired by Rodel, Inc (now part of Dupont). During five years at Rodel, he led the global process team and managed multiple applications labs in the USA and Asia. In 2002, Dr. Rhoades joined Entrepix as CTO and helped launch a new business model providing process and equipment services for customers using CMP for everything from R&D prototypes through volume production on virtually any material. In 2017, he joined Revasum, a polisher and grinder OEM based in San Luis Obispo, CA, where he served as CTO and led development efforts for advanced polishing and grinding equipment, particularly focused on ultrahard materials such as silicon carbide. Dr. Rhoades is a named inventor on more than 12 patents or patent applications and has authored more than 110 technical publications and conference presentations.
---
Trey Roessig, Chief Technology Officer & SVP Engineering, Empower Semiconductor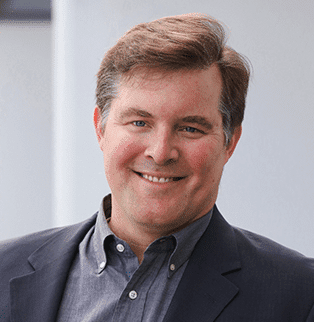 Trey Roessig brings over 20 years of experience and 25 US patents in power and mixed-signal design to the Empower Semiconductor engineering team. In his role as CTO & SVP Engineering, Trey manages a team of analog, digital, power, and system architects. In prior roles, he has served in both technology and business roles in companies of various sizes, from Co-Founder at Integrated Micro Instruments (acquired by Analog Devices) to Director of Engineering at Volterra Semiconductor to General Manager of ADI's Power Management business unit. He has a Ph.D. from the University of California, Berkeley in Mechanical Engineering / Controls & Dynamic Systems.
---
Dr.-Ing. Martin Schulz, Global Principal, Application Engineering, Littelfuse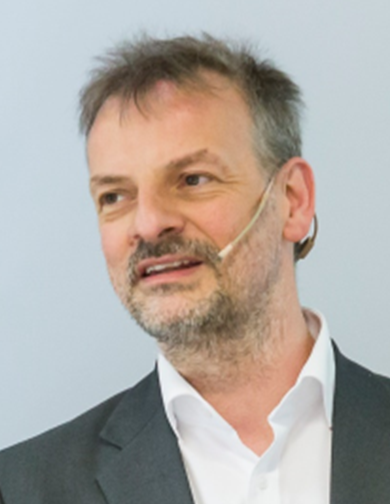 Martin is Global Principal, Application Engineering. He joined Littelfuse in February 2021. Martin has more thane than 20 years of experience in power semiconductors. He has a PhD in Power Electronics and Electrical Drives, holds several patents in the fields of power semiconductors and is Senior IEEE-Member.
---
Stephen Russell, Senior Process Analyst – Power Devices, TechInisghts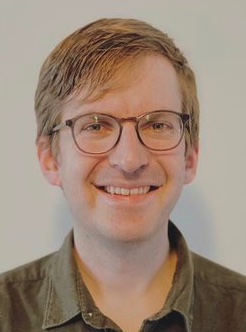 Dr. Russell has over 15 years experience in wide bandgap (WBG) device fabrication and characterization. He received his PhD in Electronic Engineering in 2013 from the University of Glasgow with a thesis entitled 'High Performance Hydrogen-Terminated Diamond Field Effect Transistors' and demonstrated what was at the time the highest frequency diamond transistor reported. Continuing in academia he researched high voltage silicon carbide devices, and successfully demonstrated 3.3 kV and 10 kV variants. He won the IEEE Transactions on Power Electronics – best paper award in 2018 for the paper 'High Temperature Electrical and Thermal Aging Performance and Application Considerations for SiC power DMOSFETs'. He led an exploratory research project in gallium oxide for power devices, presenting findings to the Royal Institution, London. He moved into industry in 2018 to lead development of a new silicon IGBT product line and instigated an R & D project to use silicon carbide JFETs in circuit protection applications. In 2020 he joined TechInsights as subject matter expert for power semiconductor devices keeping informed of developments across the entire industry.
---
Steven Shackell, Director, Power Semiconductor Global Supplier Marketing, Arrow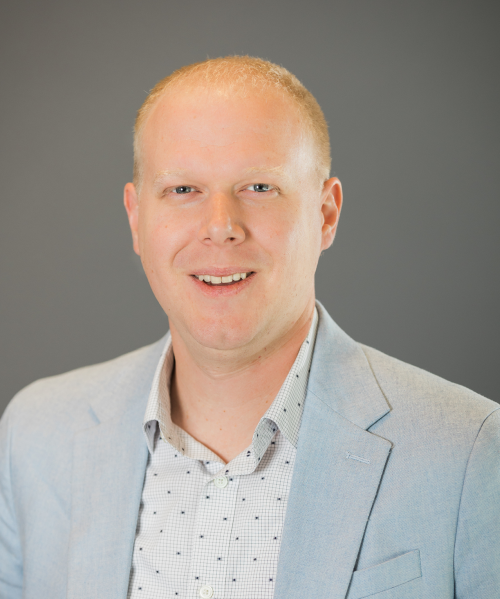 Steven has 12 years of experience working in the power semiconductor industry at two of the largest manufacturers of power semiconductors, onsemi and Infineon Technologies. He joined Arrow Electronics in 2022 as the Director of Global Supplier Marketing for power semiconductors. Previously, at onsemi he held various roles including product engineering, applications, and product marketing for power and standard product semiconductors. At Infineon Technologies, he was a senior product manager with go-to-market responsibilities for gate driver ICs. He has a BSEE in Electrical Engineering from Arizona State University.
---
Jianwen Shao, Power Applications Manager, Wolfspeed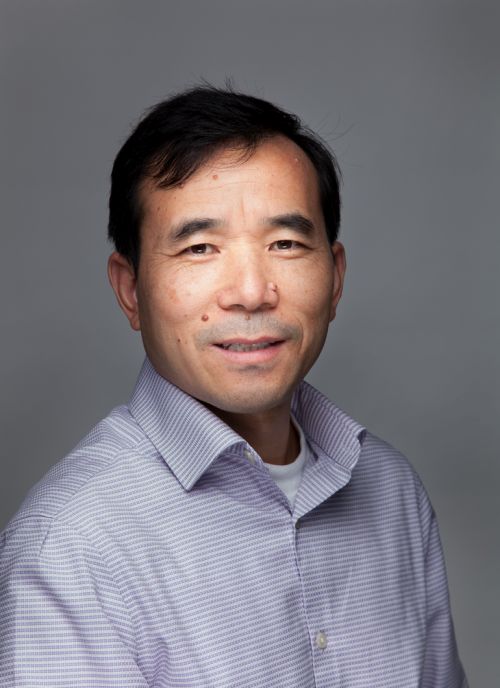 Jianwen Shao received his M.S. degree in Electrical Engineering from Virginia Tech, US in 2000 and Tsinghua University, China in 1995, also bachelor's degree from Tsinghua University in 1992. He has been working in Power Electronics applications for Power Factor Correction, Motor control, Electronics Ballasts/ LED drivers with more than 20 years' experience. Since year 2017, Jianwen has been with Wolfspeed to support the adoption of SiC power devices. Currently his focus is in automotive OBC and fast charging applications.
---
Daniel Sherman, PhD, Vice President of R&D, VisIC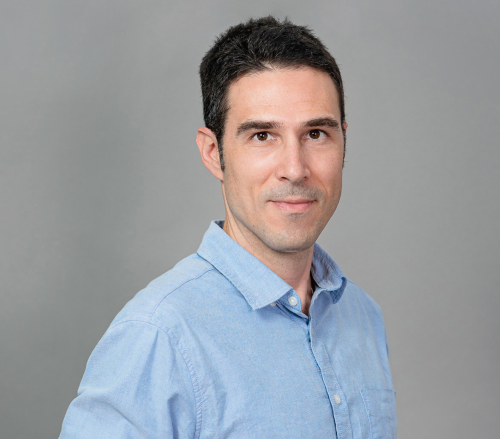 Daniel is a physicist, EE and a semiconductor professional. He began his career in the technological branch of the signal intelligence unit, where he held leading roles for over 7 years. Soon after, Daniel completed his Ph.D. in physics which was followed by a research fellowship in a Microsoft Research lab, at the Niels Bohr Institute in Copenhagen. Daniel published several key scientific results in journals such as Nature Physics (rated at the 98th percentile of all equivalent publications to date) and Nature Nanotechnology. Moving to industry, Daniel worked for more than 7 years in two separate terms at Intel, in silicon reliability and in product development. He also brings experience from TowerJazz R&D, owning device development in Israeli and Japanese fabs, which subsequently won strategic customers. Daniel wrote and holds several patents in power electronics.
---
Andrew Smith, Director of Technical Outreach, Power Integrations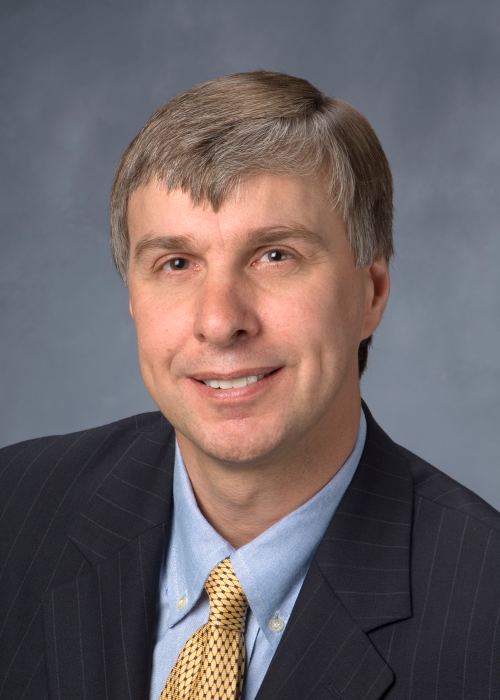 Andrew has over 35 years' experience in switched-mode power conversion and has worked in power supply design, production and sales management and marketing before transitioning to the training role. Andrew holds a Bachelor of Electronics Degree (First Class) from Middlesex University in England.
---
David Snook, Manager GaN Products, Texas Instruments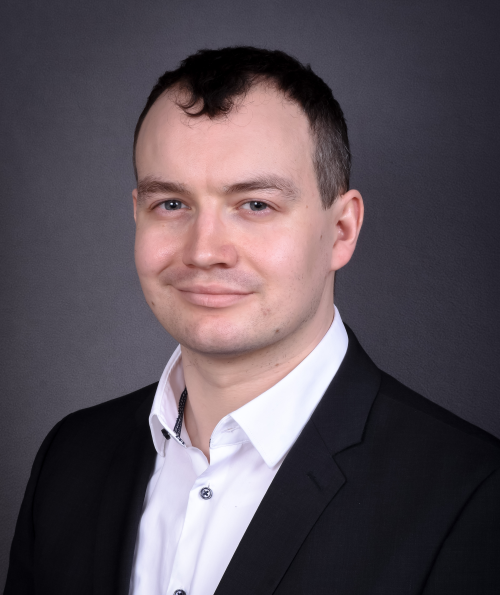 David Snook has been leading TI's GaN product line since 2021. David joined TI in 2014 and has held several roles in new product development, product marketing and business leadership for TI's Analog Power Products business. He holds dual master's degrees in Electrical Engineering from the Ecole Centrale Paris and the Technical University of Munich.
---
Alex Triano, Product Marketing and Applications Manager, Solid State Relay Business, Texas Instruments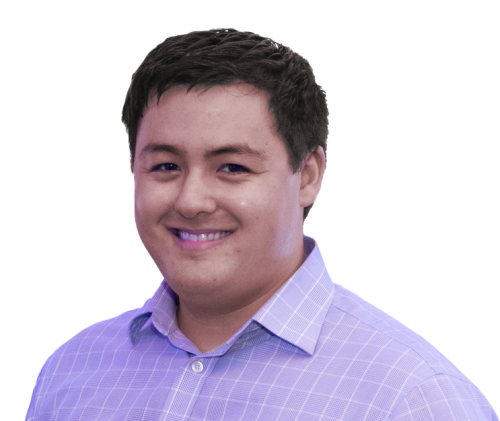 In this role, Alex and his team are responsible for defining and developing the next-generation of solid-state relay solutions using capacitive and magnetic isolation technologies. With a background in analog power, Alex joined TI in 2013 as part of the Power Interface business upon completion of his undergraduate studies at Stony Brook University. He served as an applications engineer, supporting customers worldwide with their power designs and helped solve issues complex issues requiring system-level analysis and debug. He has shared these learnings throughout blogs, videos, and application notes in order to educate customers about these products and make them easier to design with.
---
Dr. Victor Veliadis, Executive Director and CTO of PowerAmerica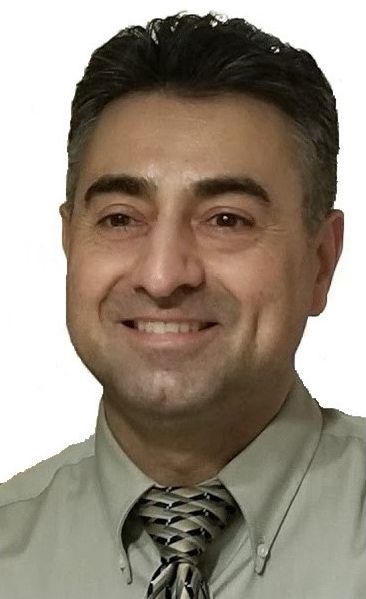 Dr. Victor Veliadis is Executive Director and CTO of PowerAmerica, which is a U.S Department of Energy WBG power electronics Manufacturing Institute. Victor manages an annual budget in excess of $30 million that he strategically allocates to over 35 industrial and University projects to accelerate WBG manufacturing, workforce development, job creation, and clean energy. Victor is an IEEE Fellow and Distinguished Lecturer, and an ECE Professor at NCSU. He has 27 issued U.S. patents, 6 book chapters, and over 120 peer-reviewed technical publications. Prior to entering academia and taking an executive position at Power America in 2016, he spent 21 years in the semiconductor industry where his work included design, fabrication, and testing of 1-12 kV SiC SITs, JFETs, MOSFETs, Thyristors, and JBS and PiN diodes, GaN devices for military radar amplifiers, as well as financial and operations management of a commercial semiconductor fab.
---
James Victory, Fellow – PSG TD Modeling and Simulation Solutions, onsemi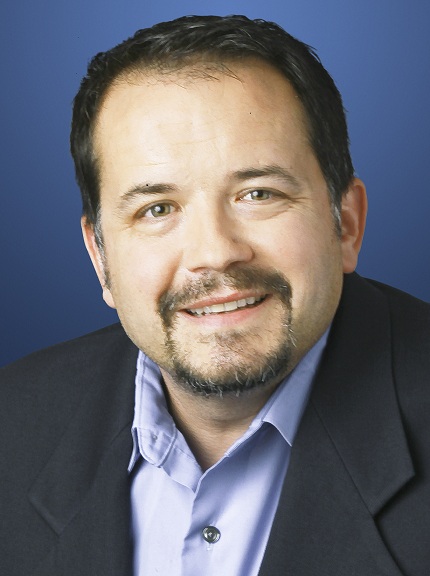 James Victory is currently a Fellow at onsemi, working on R&D in modeling and simulation for power technologies. In June 2008, he co-founded Sentinel IC Technologies specializing in design enablement for RF-analog and power technologies. Prior to that, he was the Executive Director of Design Enablement at Jazz Semiconductor. He started his career with Motorola in 1992 where he specialized in semiconductor device modeling for RF-analog and power technologies. He received his BSEE, MSEE, and Ph. D in electrical engineering from Arizona State University in 1990, 1992, and 1994 respectively. He has over 45 publications, including invited papers & workshop tutorials, and 3 patents on semiconductor device modeling.
---
Gianni Vitale, Excellence Center Power Application Director at STMicroelectronics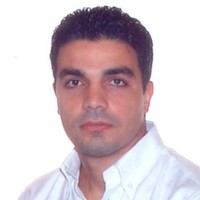 Gianni Vitale is a Power Application Director at STMicroelectronics. He has over 21 years of experience in power electronics, covering different positions, including divisional roles in product and application engineering, in systems engineering and as customer application support. He is now the responsible of the Analog and power application team for Region America with special focus on industrial switch mode power and systems, motor control, automotive power systems for electric vehicles and power management for server applications.
---
Rob Weber, Product Line Director, Silicon Carbide Power Solutions Group, Microchip

Rob Weber is currently Product Line Director for the Silicon Carbide Power Solutions Group of Microchip Technology Inc. Previously Rob served as CEO of AgileSwitch, LLC, a power electronics firm he co-founded in 2010 that developed and produced innovative electronic component technologies (gate drivers) used in renewable energy and e-transportation applications. From 2007 to 2009 Rob was CEO of Intellifit Corporation where he led the 3D body scanner company through development of new business models to an acquisition by competitor. From 1997 through 2007 Rob worked as both an innovation strategy consultant for Antiphony Partners, LLC and as Senior Fellow for the Fisher Program in Management and Technology of the Wharton School of the University of Pennsylvania where he focused on technology, innovation and entrepreneurship. Also during this period he co-founded Robin Hood Ventures and the Mid Atlantic Angel Group Fund which collectively invested over $15MM in over 40 emerging growth enterprises.
---
Tom Wolf, Technical Applications Manager, Nexperia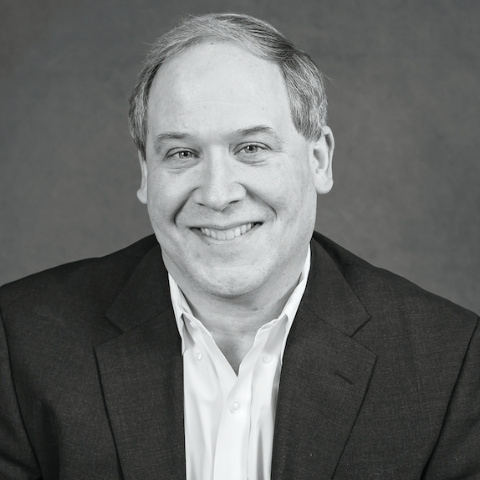 Tom holds a B.S. in Electrical and Computing Engineering specializing in microelectronics and robotics. He has designed automation systems for IBM and GE and provided application design engineering for semiconductor manufacturers Intel, AMD, NEC and Philips/NXP. Today he is a Technical Applications Manager for Nexperia. In his spare time he consults on video production and technical theater (lighting/sound/special effects).
---
Philip Zuk, SVP Technical Marketing, Applications and Business Development, Transphorm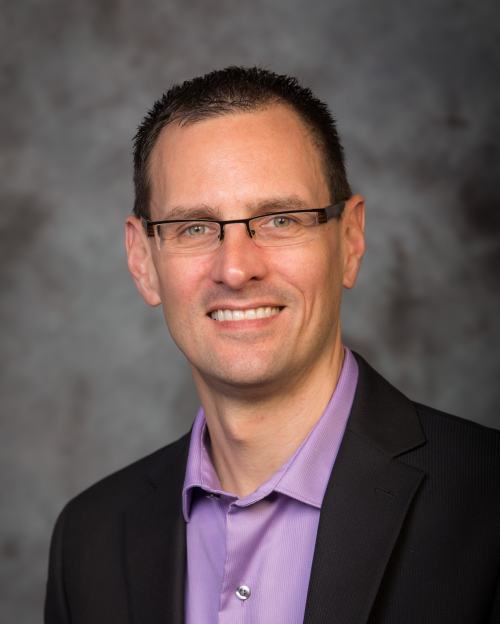 Philip leads technical marketing effort for Transphorm's high voltage GaN FET technology in high power applications. He worked previously for Vishay (Siliconix) heading up their high voltage superjunction technology, Microsemi PPG running marketing efforts on their high voltage MOSFET, FRED diodes, IGBTs, and SiC efforts, Medallion Instrumentation Systems and Fairchild Semiconductor. He has expertise in power supply designed systems and applications, high power semiconductor devices, micro-controller based systems, RFID, and project management. He holds a MBA (Hons) from I.H. Asper School of Business, University of Manitoba, a Bachelor of Science in Electrical Engineering, University of Manitoba, and an Electronic Engineering Technology Associate Degree, Red River College. He holds 2 US patents a trade secret and has authored many technical and application papers.